For the lovers of sunset, the romantic, Robinsonesque terrace of Nagyvillám Restaurant is a true paradise in hot summer evenings. The intact surroundings of the Danube Bend, the blue contours of the mountains, the ancient walls of Visegrád Castle offer a splendid view.
The services of the restaurant, just like its architecture, which fits into its natural environment, aim to match its unique setting among the splendours of nature and the timeless ambience of the neighbouring historic monuments. We serve our guests with the finest dishes, quality wines and we provide excellent service. In addition to traditional the Hungarian cuisine, our menu also includes game and wild mushroom dishes, grilled specialities.
For your convenience we provide: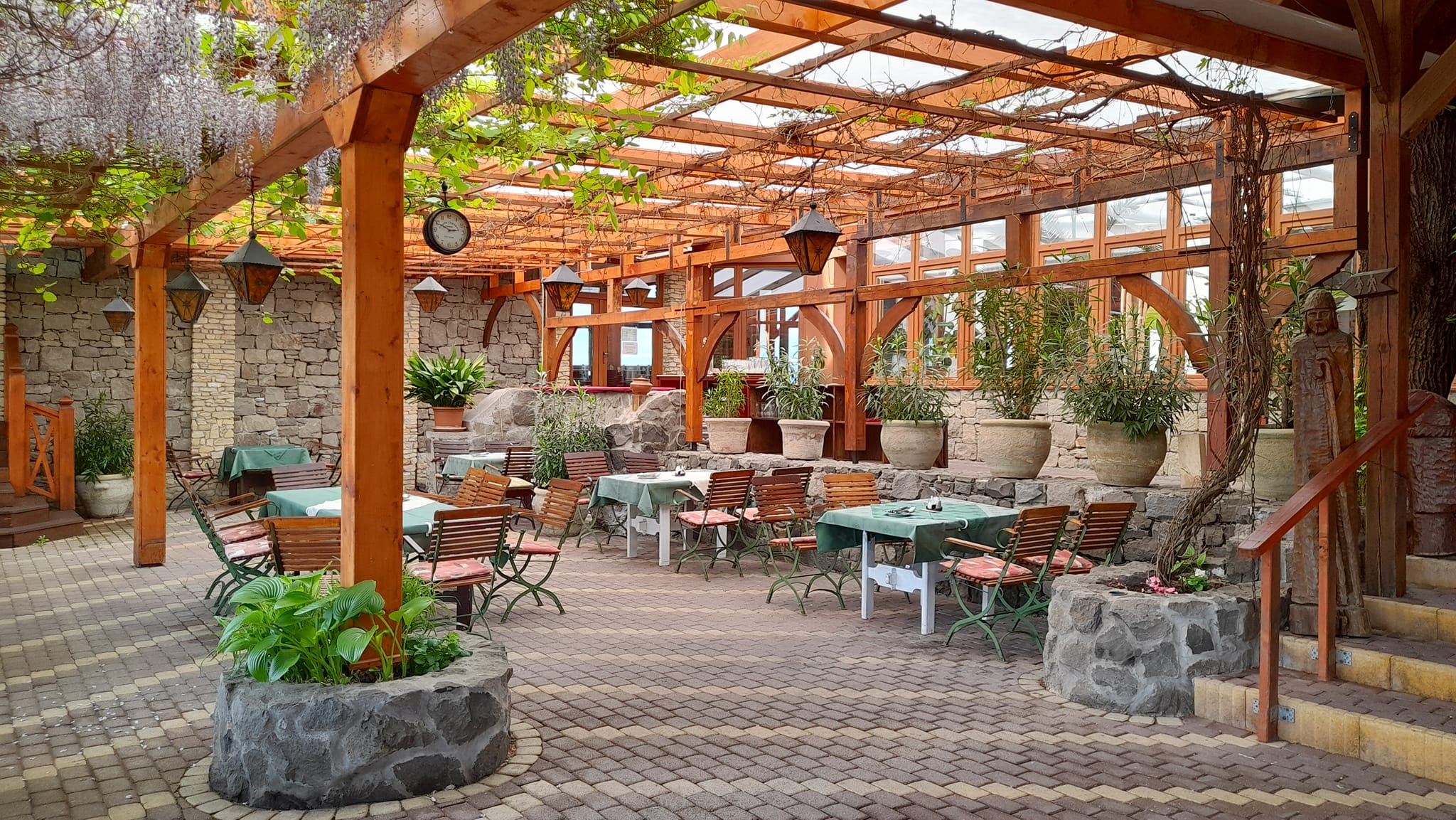 Originally, back at its construction in 1927, the building of the restaurant was intended to be a recreation place for tourists.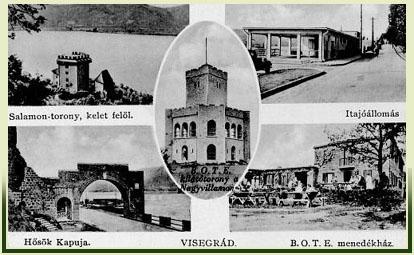 After the war the building was under control of a government authority, the company which provided services for tourists until it encontered financial difficulties. It resulted in the gradual deterioration of recreation places, so some of them was taken over by various companies and forestries.
Nagyvillám was taken over by the Pilis Government Forestry.
The Forestry reconstructed the building based on the design of István Madaras meeting the most modern standards of the time.
The restaurant has kept some of the original characteristics of the building.
Today\'s design was finalized in 2007, when the private hall on the second floor was built. We constantly elaborate ideas on how to incorporate the closeness of nature and fine meals to ensure a memorable time to our guests.